DC-ANSP receives ATO-certificate (Approved Training Organization certificate) from CCAA
November 30th 2018
Willemstad – On November 30th 2018, the Civil Aviation Authority Curaçao CCAA has issued the certificate 'Approved Training Organization (ATO)' to the Dutch Caribbean Air Navigation Service Provider (DC-ANSP). DC-ANSP meets all of CCAA-requirements for establishing an organization that provides training and proves to be able to manage a center.
Prior to receiving this ATO-certificate, the CCAA has performed an audit at the DC-ANSP the September 28th.
DC-ANSP will provide different courses according the specifications, but they must first obtain approval from CCAA to start new training modules or to adapt the current ones. The certificate is valid until 1 December 2019.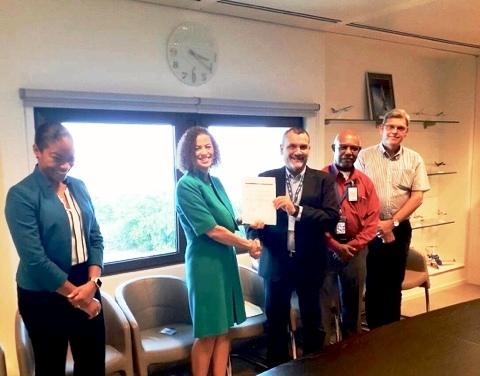 Do you have a question about this article? We are here to help.