Certificates to the participants of the State Safety Program
September 20th 2018
Willemstad – Citizens of our country travel by plane to destinations for family visits, holidays or work. We want to fly safely. Internationally, countries set standards and rules for the safety of air traffic because air traffic connects countries. In 1944 the UN started the 'International Civil Aviation Organization (ICAO)' to manage the administration of international civil aviation, called the 'Chicago Convention'.
In 2017 ICAO agreed that all member states must have a State Safety Plan by 2021. Curaçao is part of the Kingdom of the Netherlands, which is a member of the ICAO. For this reason, Curaçao must also have this plan before 2021.
The plan forms the basis for a new working method of the local aviation authorities and all aviation actors. The partners must develop a 'safety management system'. All actors must share knowledge and information; these are the pillars for implementation. For this reason, the culture in the companies and in the relationship with the aviation authorities must change on the basis of respect and trust.
For this reason, the Civil Aviation Authority of Curaçao organized a workshop called the State Safety Program on 3, 4 and 5 September 2018. The aim was to bring all aviation authorities in Curaçao together to work on the aforementioned safety plan. The participants were the CCAA, the CAP, the DC-ANSP, the EZ Air, Divi Divi, Insel Air, the UCA, representatives of the Attorney General, Swissport, FedEx and the WWSP. The instructor was Jos Wilbrink from the Aviation Directorate of the Ministry of Infrastructure and Water Management. The participants discussed the improvement of aviation on Curaçao.
At the end of the workshop Minister Z. Jesus-Leito (VVRP) issued a certificate to the participants.
Curaçao is in Category 2 according to the standards of the 'Federal Aviation Administration (FAA).' The standards are part of the Chicago Convention. The Minister and the CCAA are working hard to bring Curaçao back to category 1. If this is the case, Curaçao will invite the FAA to carry out an audit for confirmation.
The ICAO also plans an audit in 2019. The compliance of the Kingdom of the Netherlands with the Chicago Convention will be assessed. The trajectory is compatible with the category 2 trajectory and the route to reach the 'State Security Plan'.
Aviation is a priority of the Government of Curaçao. We are an island and the connectivity in air traffic is very important for our community.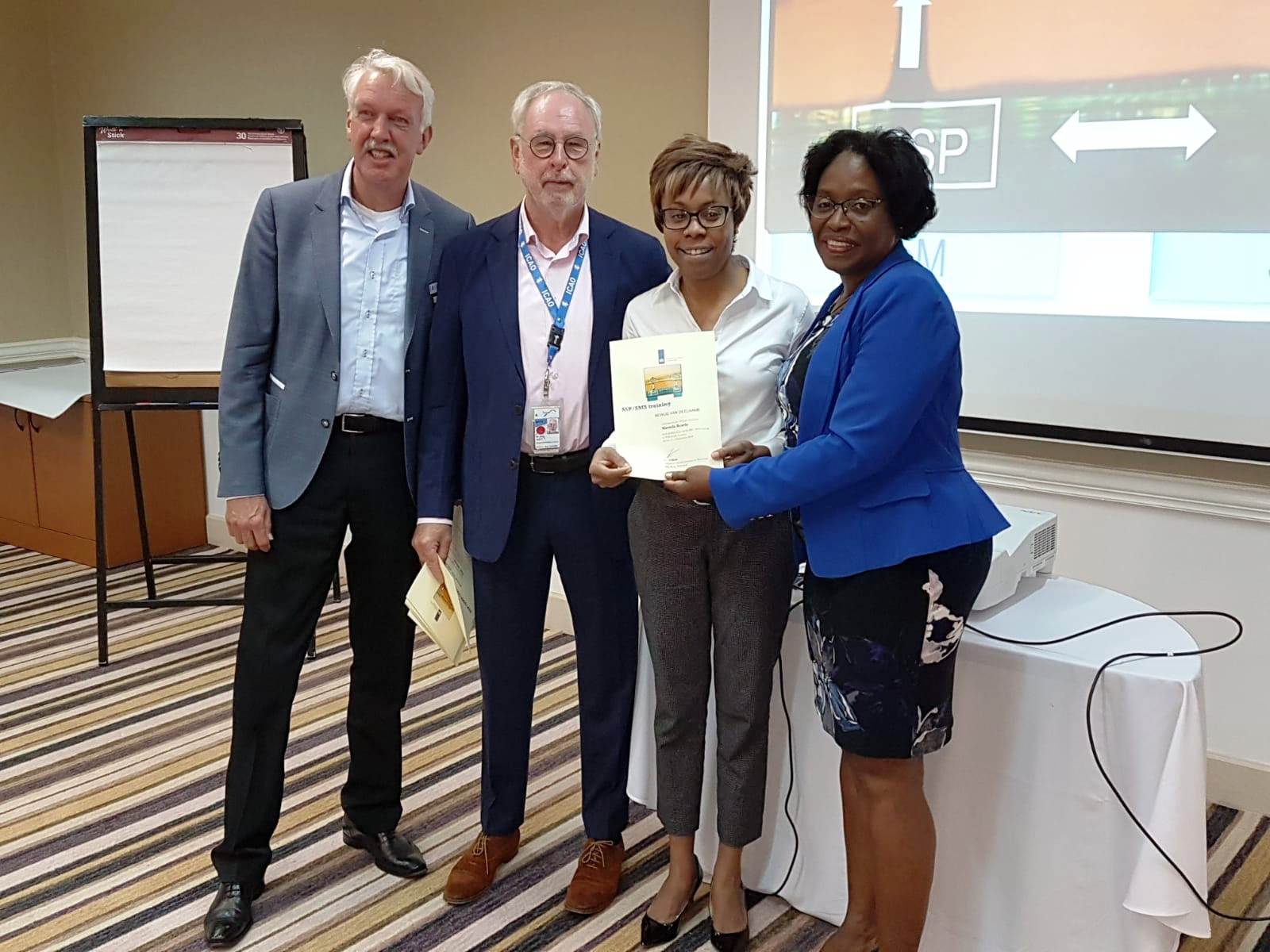 Do you have a question about this article? We are here to help.